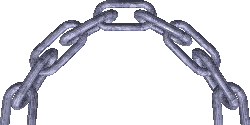 Related Links

---
Note that some of these links can be found at other places on this web-site.


Macross Internet Directory (Listing of Macross and RoboTech sites)
Pulp Phantom (Cool StarWars/Pulp Fiction Flash Animation, a must see for fans!)
Mark Fiore (Wonderfully funny political cartoons with Flash)
Caligari Website! (Home of trueSpace)
Moonman's 3d trueSpace Plugins Area
BorderSphere.com, a Flash site I'm currently developing.
Jack Ox and the Work on the 21st Century Color Organ
Alias WaveFront (Home of Maya)
If you would like your link listed here, please E-Mail Me.

Back to Main Page