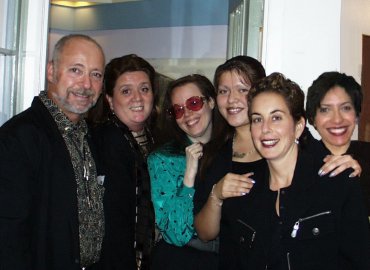 Dr. Goodman with Kathy, Davia, Jenny, Tami, and Rose.

Tami Greenberg has worked with Dr. Goodman as his Dental Hygienist for five years. She is highly qualified, having worked in the field of dentistry for over 10 years. Her personality is warm, friendly, and calming, and she is meticulous and thorough about her work.


Cathy Toomey is the Office Manager. Her warm, cheerful voice is the first thing to greet you when you arrive in the office or call on the phone. Cathy keeps the office running smoothly, all the while maintaining a friendly, sunny disposition and a positive attitude.
The Staff: Davia Appel, Rose Traena, and Jenny Gonzales are dental assistants.

Dr. Goodman
Services and Equipment
Contact Information and Office Hours